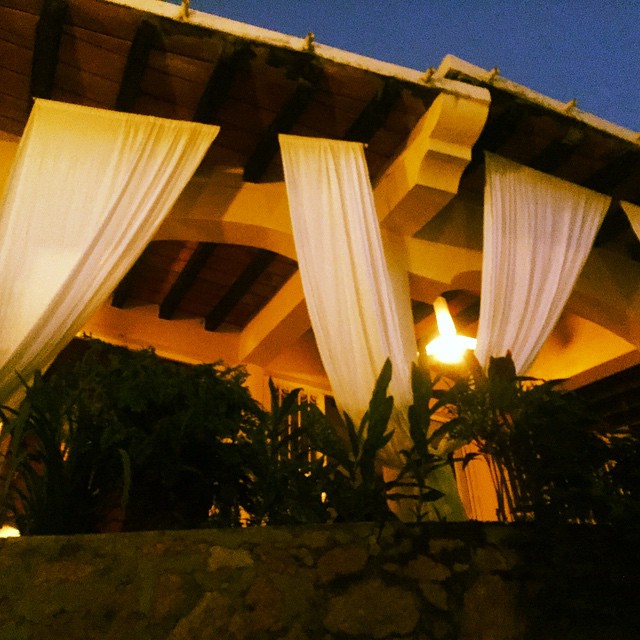 19 Jan

The villa experience in Puerto Vallarta

Why villas have become a more luxurious, affordable and rejuvenating experience than a hotel

We regularly hear from our guests that they never realized just how big a difference staying in a villa is on a vacation compared to a hotel. For many, Casa Aventura is their first villa experience and there's simply no going back to a hotel once they've stayed with us. For regulars in Puerto Vallarta, Casa Aventura has enhanced their whole view of the city when they thought it could never be better.

Of course, we recognize the villa experience is a completely different way to travel in terms of luxury, amenities, privacy and service, but few North Americans have had the opportunity to even see – let alone stay in – their own private luxury villa. Certainly not in a magical seas side village like Puerto Vallarta.

So why don't more people consider villas when they travel abroad?

Well there are a few reasons and we've outlined some here:

1. We're unaccustomed to vacationing in luxury. The idea of a villa dates to ancient Roman times and is based on the concept of completely removing oneself from the urban setting. In antiquity, finding the right balance between mind, spirit and body was of far more importance than it is today. In modern times enhancing ones quality of life remains a more European notion than in other western cultures, but there is a growing realization that the ancients were on to something in the way they recreated, relaxed and recharged.

The Italians and French have become particularly adept over the centuries at recognizing the need for ourselves and our families to relax in a country or seaside setting, far away from the cities where we make our livelihood. It's as necessary as making a living in the first place because it is where the actual 'living' takes place in our lives.

The whole idea of a villa then is about  immersing oneself in the experience of finding the mind, body and spirit balance. Immersing oneself in a private space, being attended to, enjoying great food, wine and spirit. Overwhelming the senses with natural beauty, fine art, elegant detail.

Reading, writing, conversing, meditating. All in a private sanctuary exclusive to you.

Vacationing it would seem has become a lost art.

2. Because the only oceanfront villas in North America are private estates located in The Hamptons or Carmel-by-the-Sea, the idea of staying in a villa is truly a foreign notion to most. Expansive estates with sweeping oceanside views simply aren't available to most of us and aren't affordable for nearly all of us. Hotels it would appear are the only option.

But when traveling abroad that's far from the case. Villas are plentiful in the French and Italian countryside at rates comparable to hotels and are often even more affordable. Throughout many parts of Latin America and Asia, staying in a private villa is more common than staying in a hotel. Puerto Vallarta specifically has a glorious collection of exclusive villas in the Conchas Chinas community just south of the 'Zona Romantica'.

In North America we simply don't believe it's possible to vacation in a seaside villa with a personal chef, bartender and housekeeper for a price cheaper than a small hotel room with a lobby bar – and so we settle for far less without even knowing what's available to us.

"Most people think luxury is the opposite of poverty", Coco Chanel once offered. "But it is not, luxury is the opposite of vulgarity."

You can stay in a luxury villa for the same price as a standard hotel. The difference is one is luxury and the other simply standard.

3. We settle for customer service instead of a guest experience. Good customer service has become a thing of the past. In fact, it's so rare and noteworthy that we're more likely to fill out a comment card when someone does something nice for us, as opposed to the good old days when we used comment cards when someone did something in poor form.

Hotels offer customer service. Villas offer a guest experience.

At first it's hard for our first time guests at Casa Aventura to realize what a professional service staff means. We're simply not used to being waited on. Certainly not with personal private staff. But don't worry, you'll catch on quickly.

You can have any meal you want made for you. Any meal. At any time.

There's really no need to get out of the pool for a cocktail when it can be brought to you.

While you'll be speaking English you'll find you're speaking a different language.

We'll need a driver tonight. Reservations for four. Coffee and fresh fruit would be great. Massages this afternoon. A little more gin in this drink. More guacamole please. Can you warm up the spa? Dinner on the terraza tonight just before sunset.

This is the language of a Casa Aventura guest. The vocabulary of a villa. You'll pick it up fast.