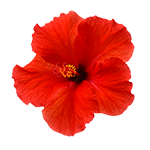 A message to our guests
Puerto Vallarta is a magical city of romance and history. Our first time here, we fell in love with the authentic, fairy tale-like fishing village with one-way cobblestone streets and whitewashed houses with red tile roofs, the endless beaches and secluded coves. We never wanted to leave.
We were captivated by the exclusive and mesmerizing view from Casa Aventura and made it ours. The Villa reflects our love of the town – it's art, enchantment and antiquity. Our decor blends the villa's traditional Spanish architecture with a Mexican feel while incorporating modern comforts. Our staff cater to every desire leaving you only to bask in the surrounds.
We are pleased to be able to share our one-of-a kind experience with you. We know, like us, you will never want to leave.
Mike