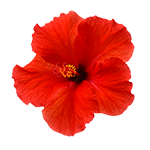 Artwork
Casa Aventura is itself an artistic expression – a canvas for the timeless and the ever changing.
Where art is brought to life all around you. Where natural vistas and breathtaking views collide at the intersection of jungle and sea. Where Classic Spanish architecture combines with traditional Mexican influences. Where culinary creations inspire and please your palate. Where blends of carefully selected colors, vibrant fabrics, and rich textures seamlessly enhance the natural surroundings. Where fine art adorns the walls of every room.
Whether it's your first time visiting or if you've been returning for years, each time you visit Casa Aventura it is a unique opportunity to enjoy and experience a new expression.
The artists in our permanent collection: